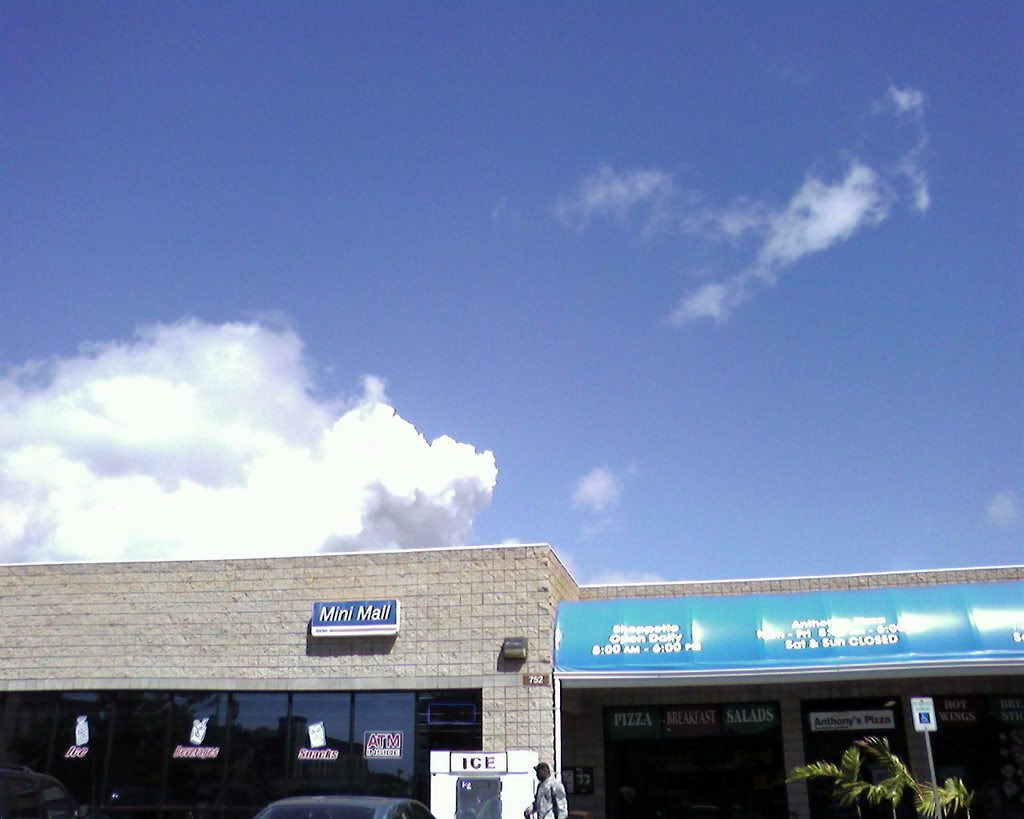 Okay so not technically *my* RL house window, more like my parking space at the shoppette, I ran to the store. OH MAH GAWD! Have ya'll tried the new Doritos® Collisions? 2 Flavors - 1 bag! I have Hot wings/Blue Cheese and a nice cold 20 ounce of Dew. Okay I'm off topic...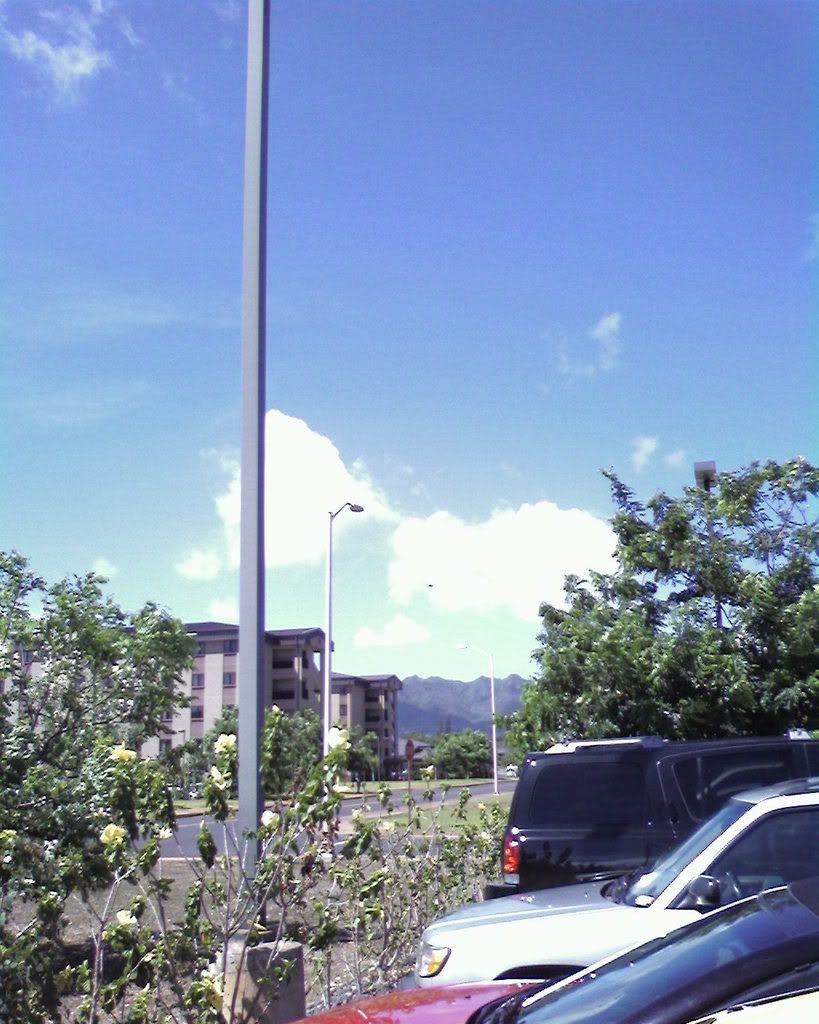 Anywho from the pics (taken 10 min ago) you will see that O'ahu is one boring island in the many Hawaiian islands that gets no freaking hurricane action. We're windy, yes windier than usual but it's clear with only a few white puffy clouds & a toasty 79 degrees. I think the worst thing we have going on right now is the fire burning heading to N. Shore. Good thing I have no interest in going to N. Shore today. :p We could still see signs of Flossie but I'm guessing that'll happen later in the evening or early tomorrow morning. It's barely gotten close to the Big Island and I'm like 1442454545456 islands away. It's like being last in line at the DMV. Bleh! It works out great though cause it's
SKA NIGHT
! Woooo!
Wind gusts of up to 50 miles (80 km) per hour, surf as high as 25 feet (8 meters) and thunderstorms were forecast for Tuesday as Flossie kept on a course that would take it just south of the state, the National Weather Service said. The weather service said it was unlikely the hurricane would hit the state directly, but continued to urge caution.
The last time a hurricane hit Hawaii was in 1992, when Iniki caused six storm-related deaths and an estimated $2.4 billion in damage, mostly to the island of Kauai. (Additional reporting by Erwin Seba in Houston).
I hope everyone on the Big Island is safe...