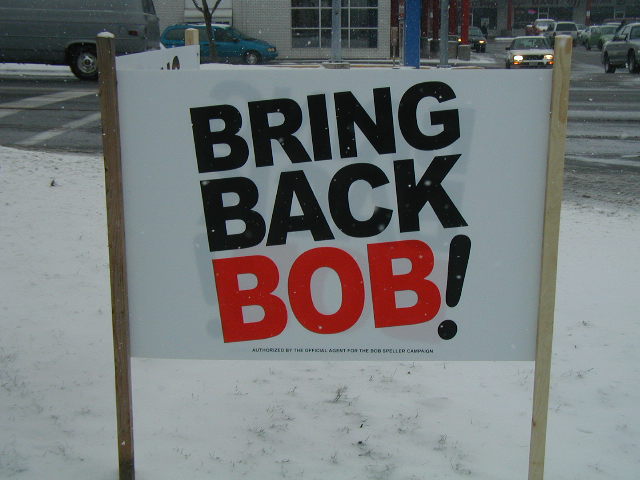 This pic remmys me of an old blog I posted awhile back...

The girl who loved Bob...
My current mood is Lethargic
May 10, 2006
Haha! Okay I am so not sure I should share this story but a few people I told said I really should. Omg! It's a Classic! If I lose my "sweet & innocent" status I blame you Olive. ROFLMFAO!!!
Okay here's the deal... I don't think there's many girls out there that don't have a Bob. So mayhaps you can relate here...
Okay I have the Bob with umm... the bunny rabbit. Well the bunny part broke like 2 weeks ago. Boo! That's like my favorite part. Sooooo I got to thinking that hey mayhaps I can fix it. Haha! Go MacGuyver Jelly! I figured all I needed was electrical tape, wire snippers & a soddering gun! Yah right... I ended up operating with dog toenail clippers (in place of wire snippers), a pair of tweezers & electrical tape. ROFLMFAO! But here's the classic part... I got all excited when I stripped the wires, touched the metal plates & the BUNNY WORKED! Soooo I wrapped the wires around the metal plates & tote forgot the electrical tape. I covered up the mechanics & decided to see if it worked. YAY ME! It was great... UNTIL, I smelled smoke! OH MY GAWD! *blushes now* After the initial smoke inhalation & laughing my ass off, I decided ya know what? I'll just get a new one! HAHAHAHAHAHA!
Soooooo there ya go the story of Jelly & Bob (soon in paperback)
roflmfao!