Okay not really, but I'm tired. I'm "suppose" to be in bed! Shhhh! Jelly Stealth Maneuver #37. Anywho, new pillow(s) at
Pillow Talk
! Can I get a wuwu!? Ahem! *clears throat & uses announcer's voice* [
in this scene: The part of HawksRock Gunawan will be played by Akasha Nyak
] The one pictured is "Imagine", just released today and comes with 2 couple anims (fem sits first) which the female controls with the pg down button. Pictured above is the standard first sit, pictured below is the snuggle after "pg down". Of course if you're missing your other half, it has nice single sits as well.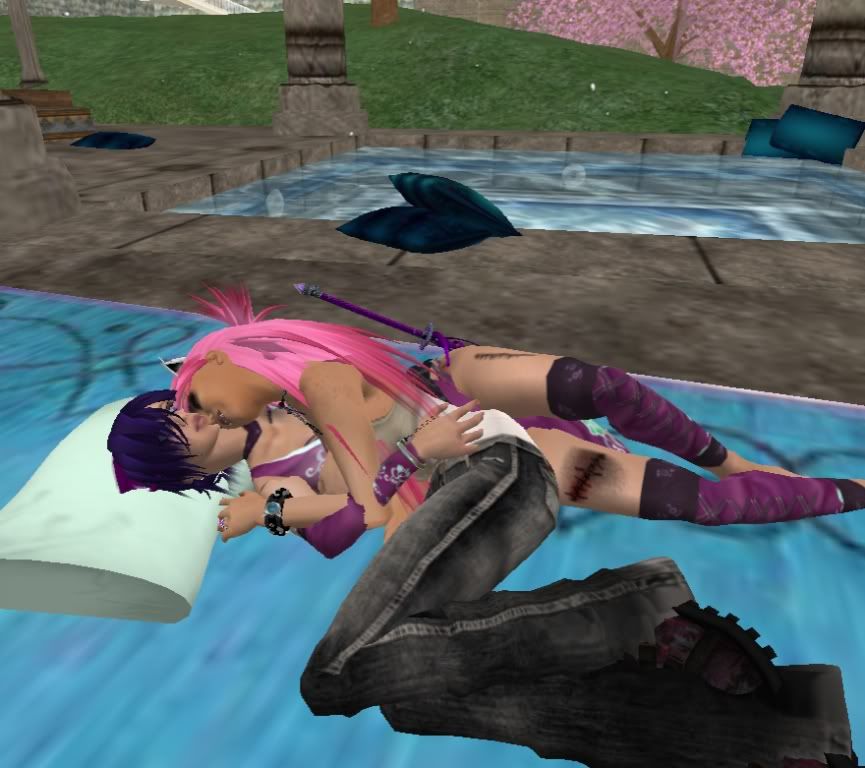 The second couples pillow is called "Snuggle Up" (NOT pictured) and it was released on the 3rd. It's a sweet side by side single animated couple sit. My suggested use would be for movie watching or tringo playing.
You can get them both from
Pillow Talk
's new release table in the clouds. Sweetest Creams! Mwa!