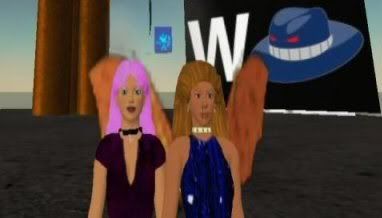 As I quickly approach my 3 years in SL (Born 7/29/2004), I thought I'd do a little wavy flashblack. Yup thats me & Aka in that pic above, believe it or not, I am the one with the brown hair & wings. I mean didn't everyone wear wings?
One of our favorite things to do was to fly around, land on roofs & just talk. I finally got skin but held on to my nooblet do for quite awhile. This is proof that I was neko before neko was cool. That pic was taken in my very first bedroom. We lived in the sky and occasionally had random visitors dropping in even then.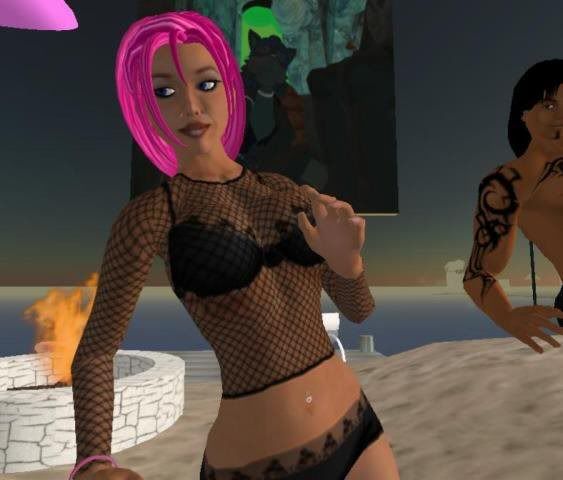 My one year rez-day and I had new skin, funky pink hair &... a blingy belly ring!?! I guess I dressed kinda skanky too. Woah! These were the Zouk City surfing & beach partying days.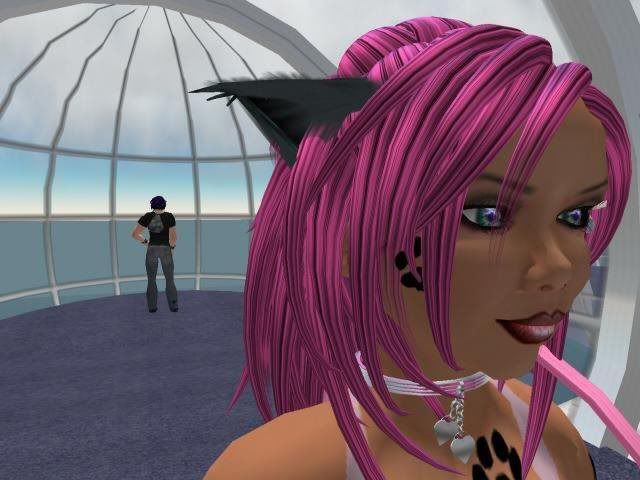 Year 2, I had better hair, bright eyes, dark lips, better neko ears that twitched, and seriously a puggy face. Thats Phobos Jamberoo in the background. He threw me my 2nd Rezz Day party. Awww Pho. :D
Year 3 brings smaller twitchy neko ears, cool flexified pink hair, freckles & a tweaked face (no more pug - woohoo, thanks to KO mid year). In my three years I've learned that Tringo will never die, friends come & go - true friends always remain, SL is full of drama - how you handle it is the key, I will never be satisfied by weekly new releases, Aussie men are bonkers, and it's always a good time for a rooftop dance.