It's time I finally blog something. I blogged before that our neighbor was selling her land. We tried to persuade friends to buy it but sadly none of them had much of a chance before Zurixon Yamauba & Pop1280 Saule got it. Annia Dreier is still a huge owner in the land, owning much of the groups that now inhabit the land she had for sale. She was nice enough to terraform the land to water directly in front of us. Just across that water now though is one ugly club.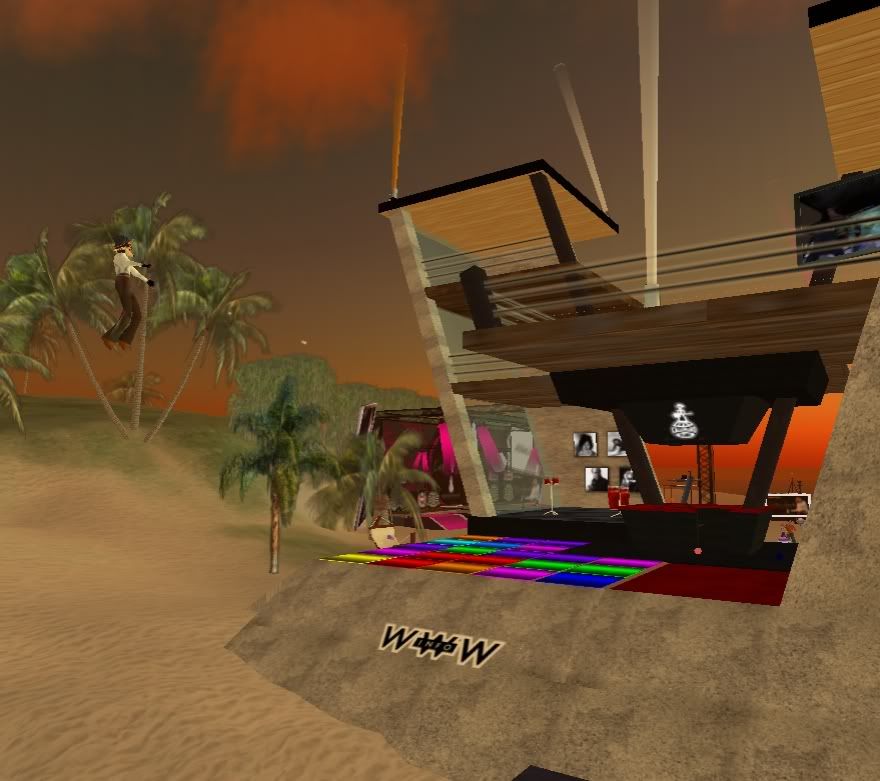 It could be worse, it could be a casino. This is pretty crappy though. I have thought about turning down draw distance (you can see it even at 100 dd) but bah, I shouldn't have to. Yesterday my computer was given brand spanking new 2.50 GB of RAM and is so farking bad ass now. *licks her computer* So turning down my draw would be so defeating the purpose of building up my SL computer and I'd probably still see the club. To quote Aka, "Akasha Nyak: blingtard city over there". Pretty much, yup.
They have every right to do whatever they want with the land, even if that includes building the laggiest, crappiest, ugliest club ever. That should be of no concern to me. What does concern me is them wandering over from crapptastic club Calamaro Planet onto our land. This morning when I logged in all of our "hidden" balls were showing & there was a couple making out on our porch. Uhh Hello?! This is no flop house, well okay, it's not a flop house for them! Aka & Rosie are diff, I like to watch. lol. I thought about it long & hard before I decided to make our land group access only. Okay it didn't take all that long really because within minutes of ejecting & banning the couple, another one appeared.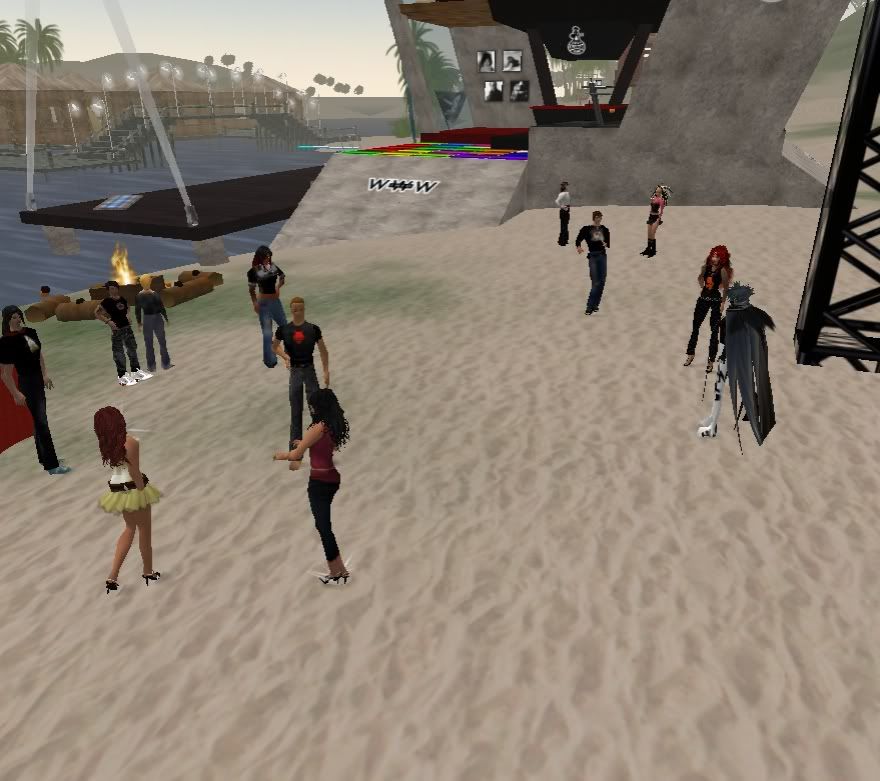 *Sigh* I hate ban lines but I tried to explain to the land owners that we're on 2 different sims, and this is our private home, not a business, there should be no reason for their club patrons to come over here for quiet alone time. There's still that language barrier, let's hope she understands. After speaking to her, all I got was "Annia Dreier: jjaja, rigttt jelly". So mayhaps instead of dealing with her, I can get diplomatic Hawks to do it? Mwah Babe.