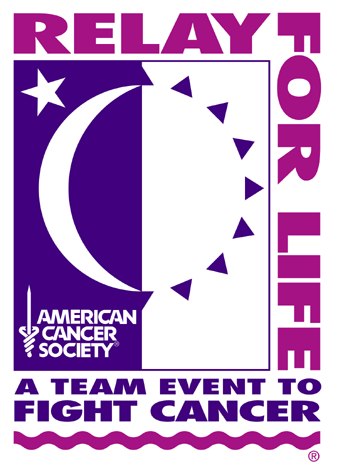 This year I've chosen to join up with the SL RFL Racers team. The SL Relay For Life 2008 kicks off March 15th!! The RFL Racers are ready to race to the finish for a cure for cancer! Fasten your seatbelts, cause we're gonna rock the fundraising world!
Headed by Chelle Moore, a real life cancer patient and one time Hodgkin's Disease survivor, This Team is racing to the finish for a cure! RFL Racers raised over 5,700 USD, approx 1.6 MILLION LINDEN, during Relay For Life '07! RFL Racers auctioned off special edition vehicles as well as content created by top SL designers!
Relay For Life is the signature event of the American Cancer Society and has been active, and continually growing, in Second Life for 4 years. Last year, the Second Life Relay For Life (SLRFL) raised over $120,000.00 US dollars. The RFL in SL, itself, is a fun-filled, overnight event that unites SL individuals throughout the world to celebrate survivors (anyone who has ever been diagnosed with cancer), remember loved ones and raise money for the fight against cancer.
During SL's 2008 Relay for Life, there will be fundraisers and events held to benefit the Relay for Life and the American Cancer Society. The Relay will culminate with the ingame Relay Walk on July 19, 2008.
The Relay For Life in SL has the ability to virtually bring together friends, families, businesses, and support organizations from all over the world, all with the goal of eliminating cancer. All monies raised go directly to the American Cancer Society.
The Relay for Life Racers team is not just made up of racers! It is comprised of members of the SL community that are both seasoned and relatively new to Second Life. The members at this time are as follows, Bonnie Halberd, Chelle Moore, Jazz Asylum, JellyBean Madison, Kaaden Carson, Monet Minton, Monette Gaea, Naydee McGettigan, Raver Bellow, and Tazzie Tuque.
The RFL Racers are proud to have sponsors such as FirstMeta, the company that provides the MetaCard as well as the support of the Charitable Hearts, one of the largest charity groups in SL! Not to mention countless volunteers and supporters that make up the heart and soul of Relay!
IM any member of the RFL Racers team if you are interested in participating in this group for Second Life's 2008 Relay For Life or if you are interested in having a donation kiosk set up at your location or in being a donator (lindens or content for sale to benefit RFL) :)
Please stay tuned or join the ~Relay for Life Racers~ group for updates on upcoming fundraisers :)
You can learn more about the ACS, RFL and SLRFL by following the links below.
http://www.relayforlife.org/relay/
http://www.cancer.org/docroot/PAR/Content/PAR_1_Relay_For_Life.asp
http://slrfl.org/
UNTIL THERE IS A CURE….WE RELAY!!!