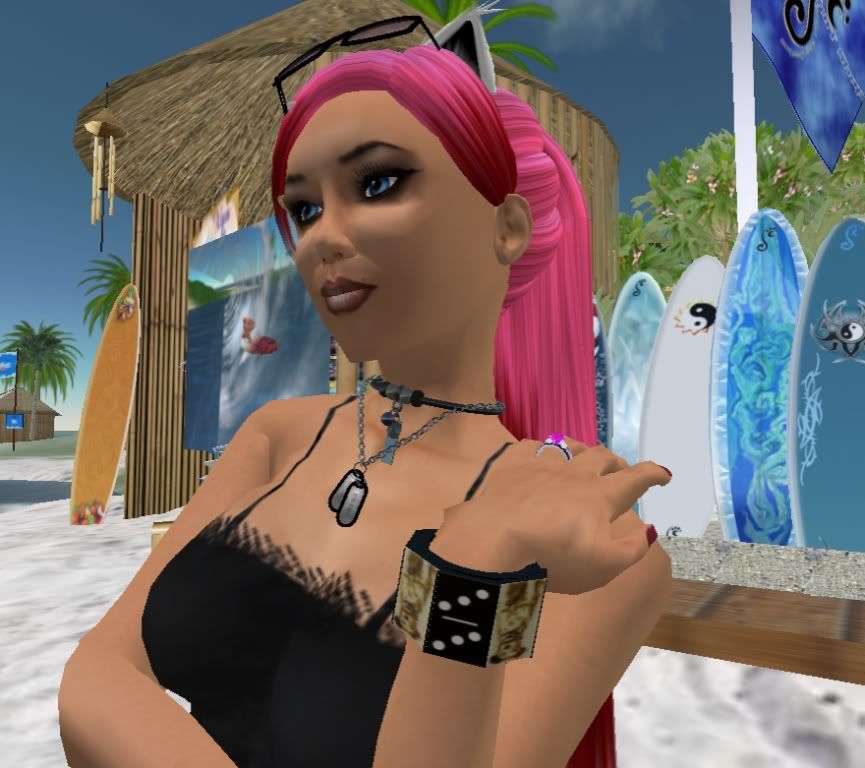 I don't care for long weekends away from Hawks. Newp, I do not. Not at all. Unfortunately even though it isn't the weekend technically, we are experiencing some time apart due to RL stuffs. So lucky you, haha! You get a Jelly's Closet. Some are new releases, actually I think only the top is. Meh. Oh well, it's cute.
I'm not going into a long review on this outfit though because even Captain Obvious could tell ya, I wouldn't have bought it if I didn't like it so duh. Short & sweet. That's the way it should be done, with SLurls even. Woah! Go Jell!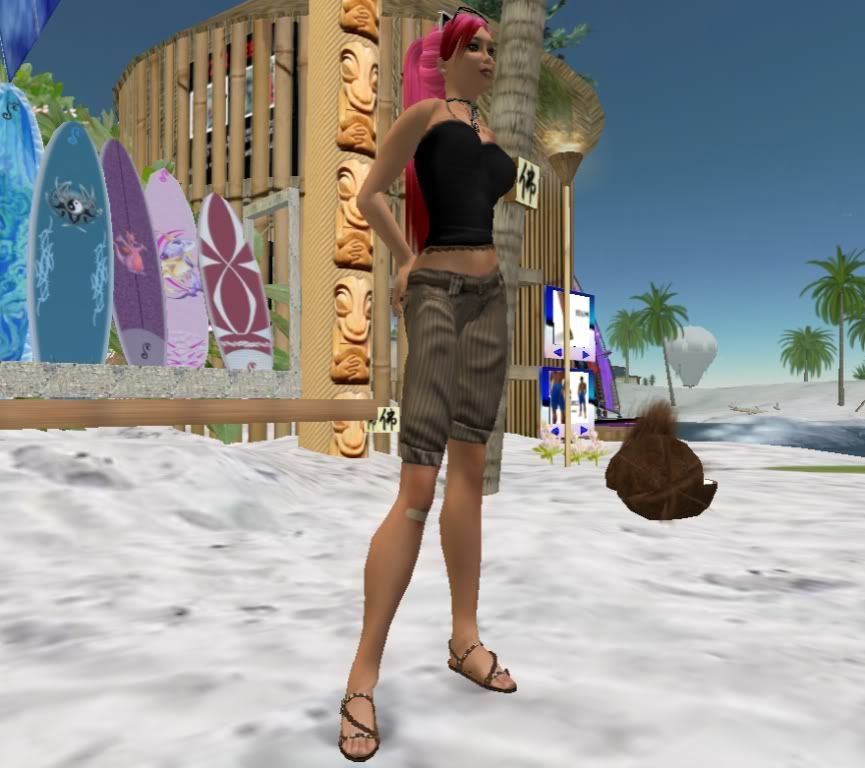 Glasses:
primOptic
glasses - sofia (attachment point nose, modded to sit on top of my head)
Hair:
ETD
Melrose - Dirty Red (tinted my pink) flexi pony
Skin:
Celestial Studios
*CS* Charmed Skin - 40 skin tone (Drama) from my "*CS* Charmed Skin Greatest Hits ~ Tone 40" pack
Necklaces:
::Goth1c0::
Rotten Necklace Small size (worn on spine) and
SiniStyle
Custom Dog Tags (Hawks n Jells) (worn on chest) Yah, I modded the attachment points on one, can't remmy which.
Bracelet:
pINK - Domino Effect (sorry my store no longer exists- you'll have to IM me for it)
Ring:
My Wedding Set (it's original so back off) :p
Top:
TRUTH
- Veruca Salt Cami [Plain]
Capris:
-UNIONBAY-
Inga Tuxedo Stripe Bermuda
BandAid:
PanJen
- Band Aid & Graze set (comes as two textures, you put on your own layer)
Sandals:
boing fromage
Studded Leather Sandals Brown/Brown
Photo Location:
Chi
- a portal gateway that awaits you ~ Water ~ Fire ~ Air ~ Earth ~ Surf ~ zen