I need to start this post of with a huge tackle hug, lick, and Ooooo... XXX of the one & only Hawks. Without him the most perfect rezz day party ever wouldn't have happened. This man, who I adore, pulled off this entire shindig all by himself. From history research via snapzilla, deco/build, notecard correspondence, learning basic PSP in 3 days, invitations, debut DJ'n for 4 full hours, and being the bestest party host EVER! Thank you baby for everything... I feel I don't tell you enough how much every minute with you means to me. From the bottom of my heart thank you for the man you are & loving me everyday.
I also need to say thanks to everyone who was able to attend today. I know Sundays, especially SLT in the evenings can be uber tough no matter what time zone you're in. With the risk of me leaving someone out, and I really don't wanna do that. I'm going to say a heartfelt group thank you to each & every one of you that came today. It means so much to me that you took time away from your busy slives & spent a few hours with me on my rezz day.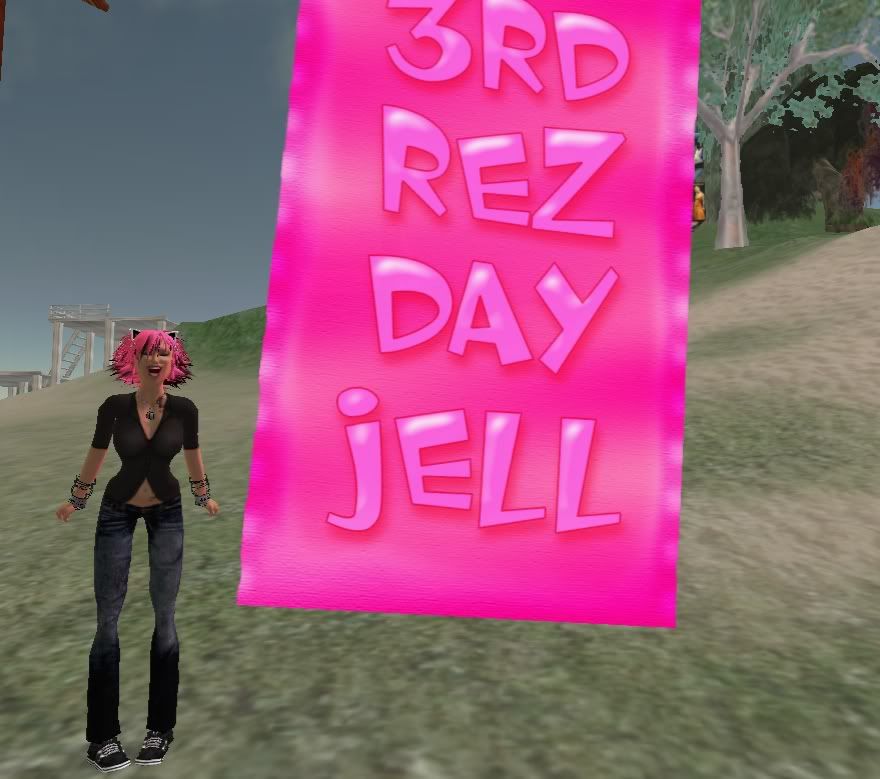 There were only a few people that came that I didn't know and they were sweet, tote. I have to say without a doubt I am the luckiest girl in SL to have people like you rezzed into my life! :)
Gillian was able to take some awesome pics before LL shut down postcards. You can see them
here
on her snapzilla. Mwahs & hugs to you all. I don't think I can say thank you enough, it was truly my honor to have you celebrate with me.