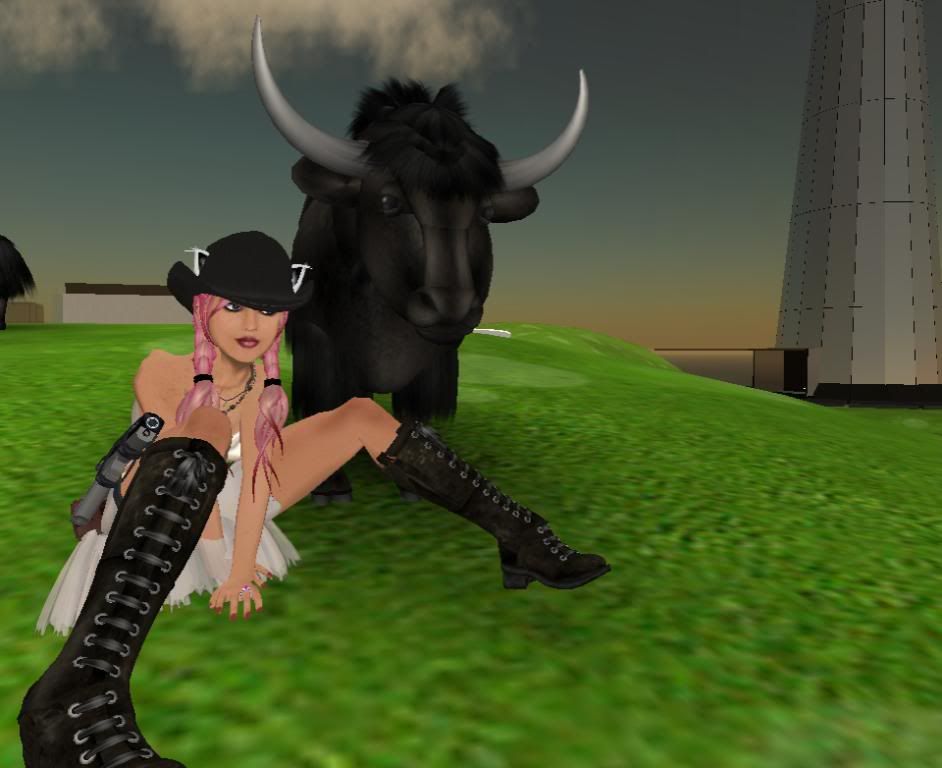 I'm not a country girl as in I wasn't raised in the country nor do I care for the twangy genre of tuneage... BUT I do love the simplicity of country livin'. Okay so I didn't hunt, fish, chew or collect/eat roadkill but I sure did love Kentucky. I had chickens, AS pets no less. :bubble hearts: These are not new releases but anywho yeehaw...
Hair:
ETD
- ETD Willis III - Blonde Red (tinted pink, of course)
Skin:
Celestial Studios
Charmed Skin - Tone 40 - Auburn - Rubies
Face Light:
Kru's Bouti
que - Usagi Kingdom
Face Light for Snap
Piercings:
*Mina's*
Full Facial Piercings (modified)

Necklaces:
::Goth1c0::
Death God necklace & my TWS Rose Necklace my friend Harlan made, which I absolutely adore.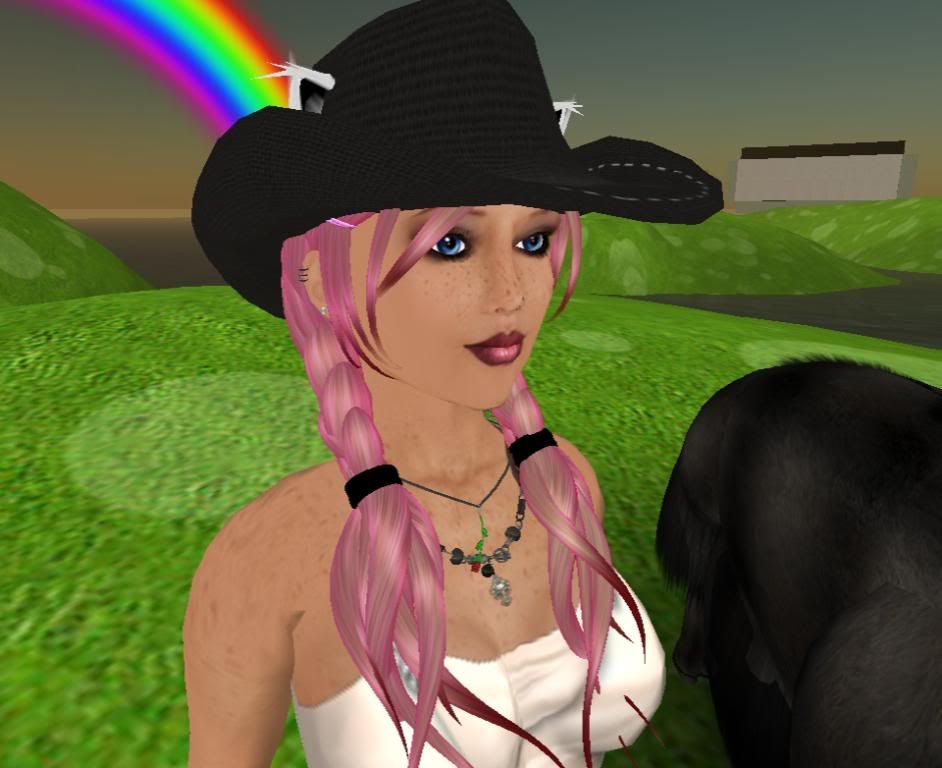 Ring:
My Wedding Set (it's original so back off) :p
Top/Skirt:
Last Call
- Achlys
Gun on thigh:
22 Glock Leg Holster (Female) Black by Trent Xavier (no idea if he still has a store)
Boots:
(Shiny Things)
Old Laceup Boots - black
Photo Location:
anyMOTION