Hahahaha! Booyah bitches! I found a store that I lerv before anyone else blogged it! Take that -backspace backspace backspace- *coughs* FASHIONISTAS! *victory dances & throws down her football for a touchdown* (Pictured above Akasha Nyak, Rosie Shark & JellyBean Madison wearing a Dutch Touch)
Okay just looket the pics and tell me that Iki Ikarus isn't going places...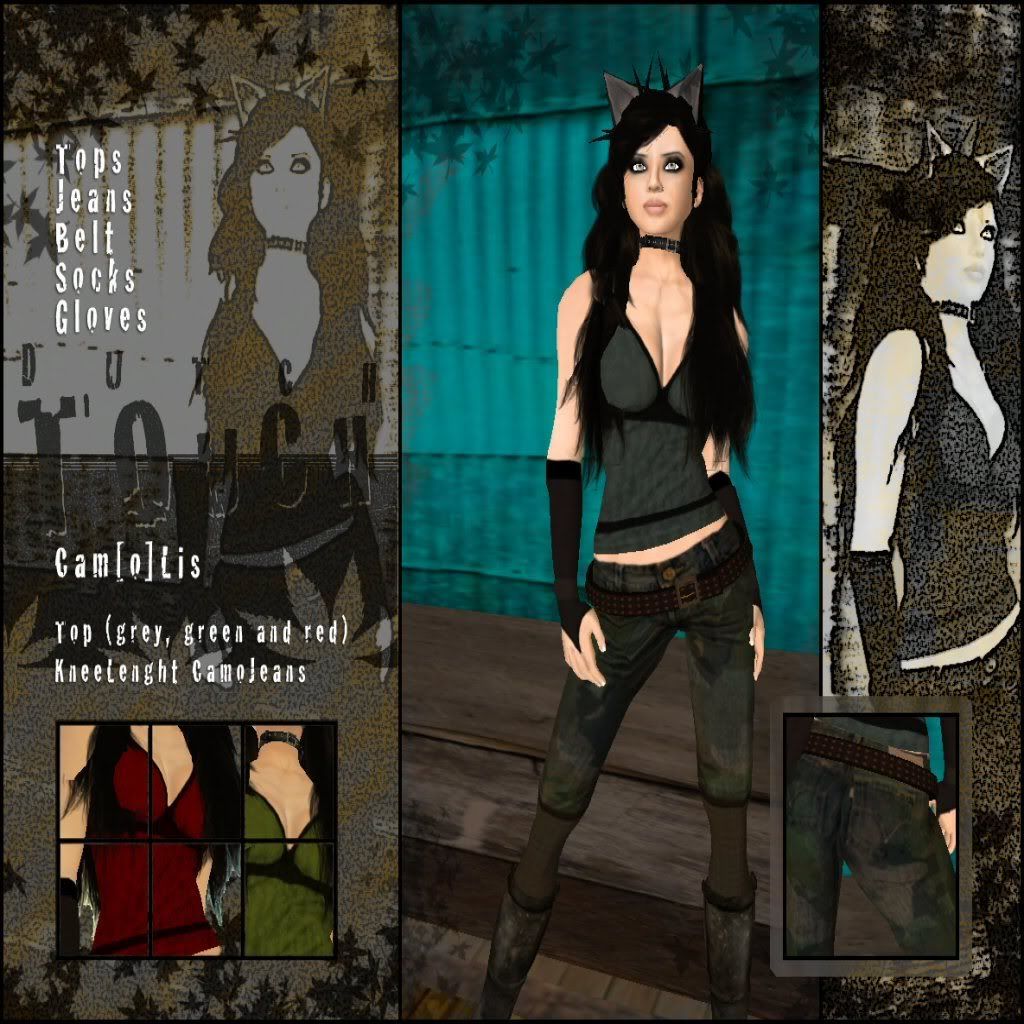 CamOlis L245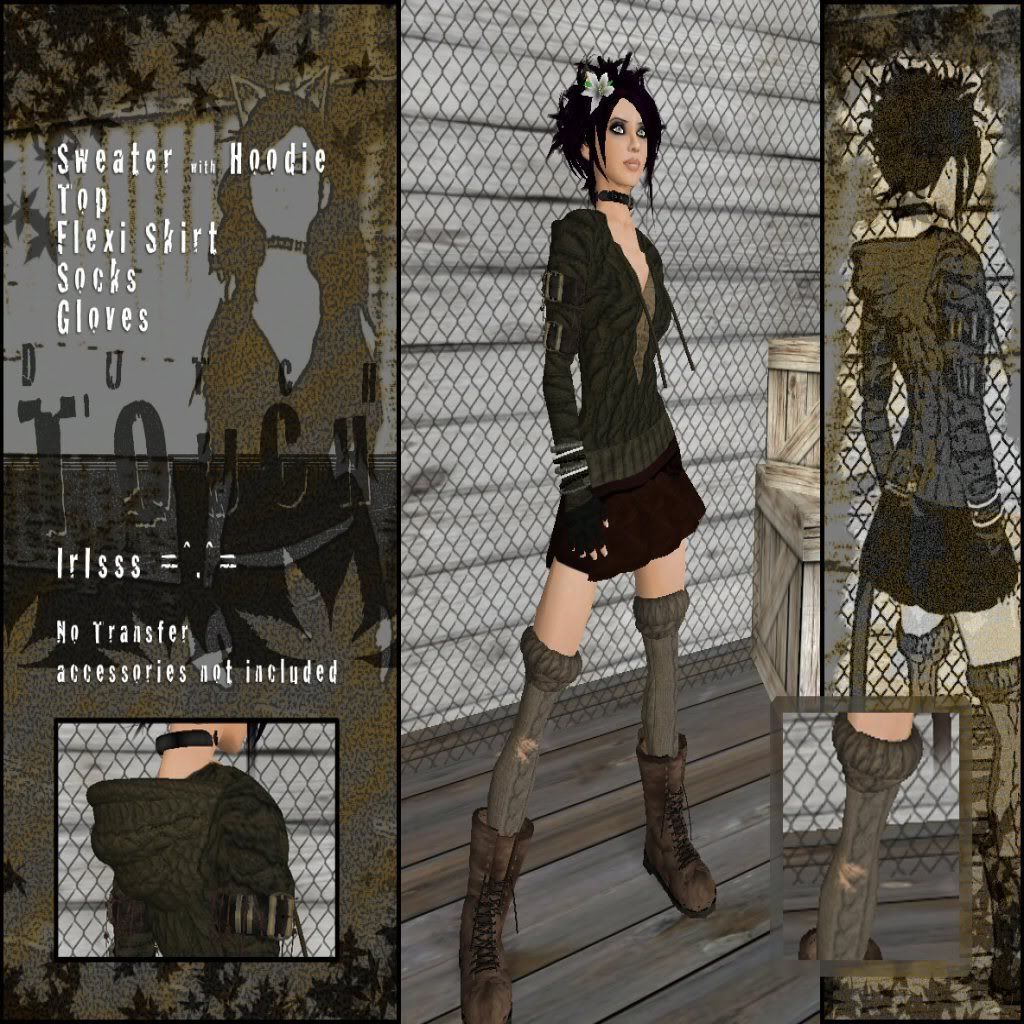 Iris L295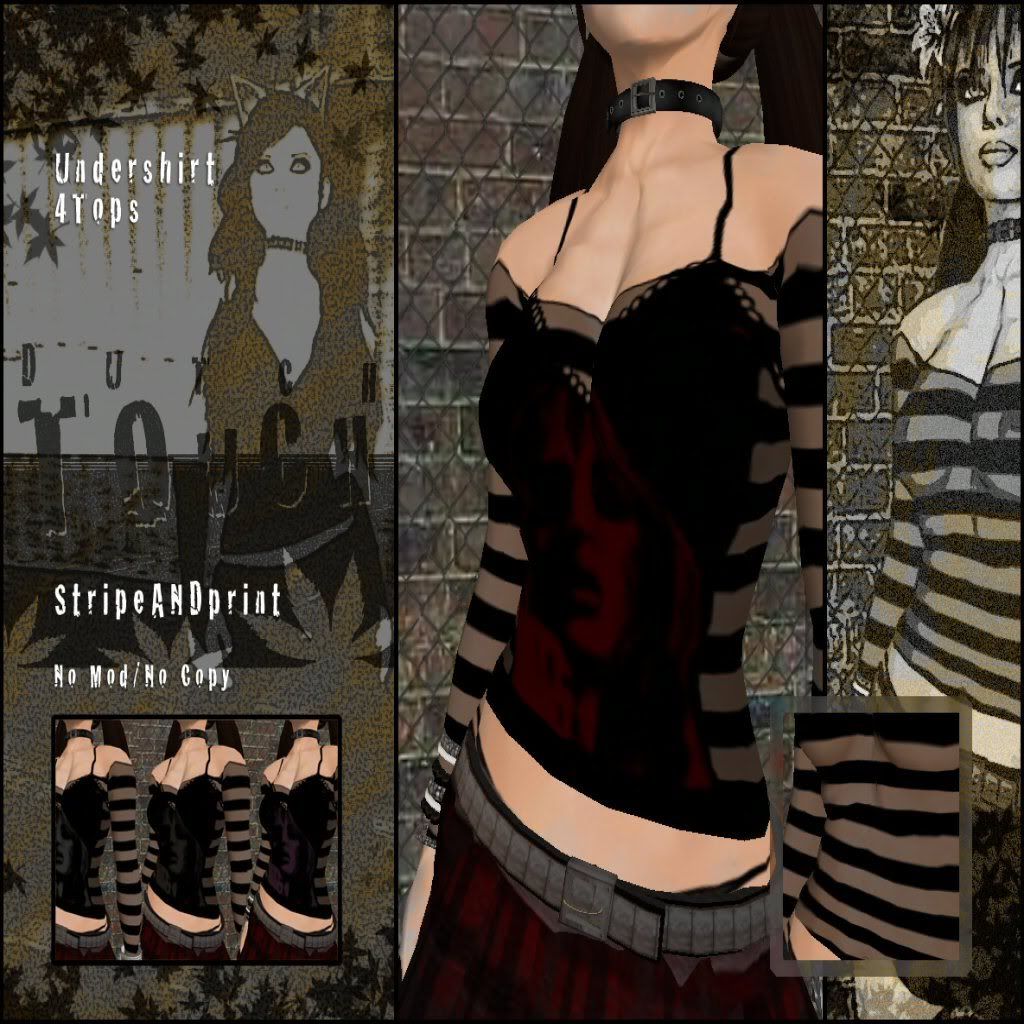 StripeANDprint L175
Here's how you get there (I bought the whole store :p and licked everything)
iki's Dutch Touch Shop at Beach , Willow Beach
EDIT: Okay I wasn't the first to blog her, she says that she was blogged over at
Appearance Mode
. I'm guessing I must of missed it in all the clutter & post burying over there. *sigh* BUT HUZZAH I BLOGGED IT TOO!