Wilhelmena Whitfield has offered you '[m] Mercury Private Opening Invitation' in Second Life. Log in to accept or decline the offer.
Arrived in my email this morning. So I quickly log into SL to retrieve my invite. I have no idea who Wilhelmena Whitfield or what the hell Mercury Couture is. I did recall seeing a pic flash across my Bloglines as I sorted through all my morning feeds. This requires a double take... Low & behold I found:
Mercury::Couture
.
I read through the media links that include
SL Fashion Notices
,
Fashion Victim
,
Second Style
, and
Shopping Cart Disco
. Ah, okay I get it. It's a new emerging Couture House on the heels of the Lu sister's
Paper Couture
? And the fash bloggers know of this why? Oh yah, review copies. See, that's probably why I missed all this 'hype'. I told ya'll I was not a
fashionista
, didn't I? Haha! Duh! Why the heck was I invited? I am so freaking going, cause *I* can! Ha!!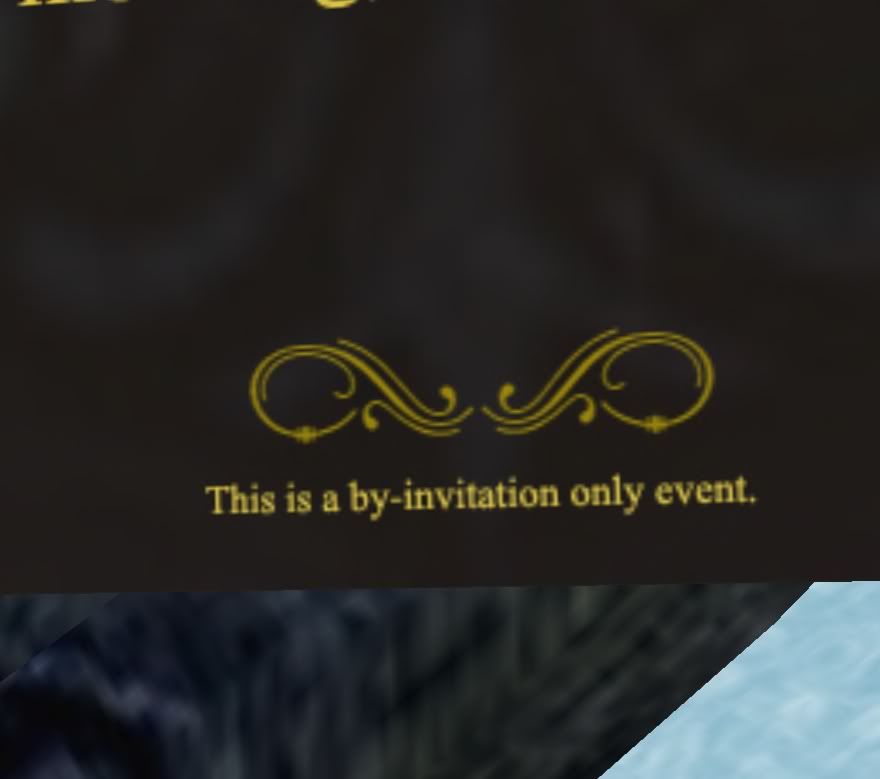 I'm guessing I was invited because of
Mean Girl
status? Could that be it? I thought we were snubbed not invited? Wait, do Mean Girls have a "status"? Either way... stay tuned here or there, this sounds like a hell of a hootenannie. :D